ADS By Strikecoded:
---
»How To Hide Your 2go Room Nickname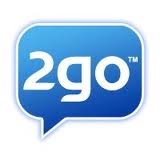 Open The 2go Version1.1 Application And Enter Your 2go Username, Password Then Login Scroll Down And Select The Last Menu Option Which is
SettingsSelectChat SettingsAnd Scroll To YourChatroom Nickname,Press On It To Edit Clear The Field And Fill With Space, Then Scroll Down And Press On Save. You Are Good To Go.
Note:
This 2go Version1.1 Can Be Used To View Star Progress For Those In Master
While Droping Your Comments Write Your Username | Nickname In Capital Letters. Eg:- STRIKE Then Ur Post!
View Page Datas

| Data | Loads |
| --- | --- |
| Online | 1 |
| Today's Hits | 1 |
| Total Today's Hits | 2 |
| Total Hits This Week | 8 |
| Total Page Hits | 689 |
| Total Forum Members | 190 |

Close Page Information

FOLLOW US ON